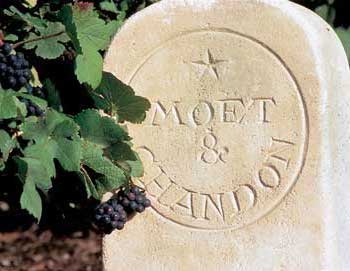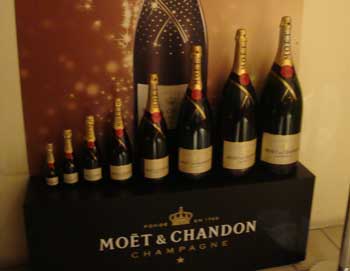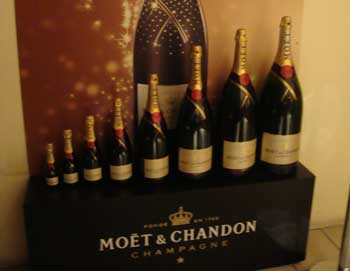 Champagne Tasting in Reims
Mēs atstāt Parīzi agri no rīta, un nonākt pie Reimsas ap 10:00. Reims atrodas vidū vīna valstī, un mēs sākam šo ceļojumu, apmeklējot gotisko katedrāli, un ir īss orientācijas ekskursija pa pilsētu. Turpmāk jūs pievienoties gida apmeklējums Mumm šampanieša pagrabos, kas ietver slaveno "Cordon Rouge" degustācija šampanieša.
Pēc apmeklējuma, tur tas ir laiks pusdienām (nav iekļauts cenā!) Par savu centrā Reims. Reims ir lieliska izvēle kafejnīcas un bistro un piedāvā tipiski franču iestatījumu pusdienās.

Pēcpusdienā mēs devāmies uz Epernay iet la Montagne de Reims par vadīties apmeklējuma Moet & Chandon pagrabiem (vai Achille Mercier), vēl vienu degustācija, šoreiz vīnu degustācija.

Mēs atstāt Epernay pie 16:00 un atgriezties Parīzē ap 18:30.

Šis ceļojums īpaši apelācijas vīna cienītājiem, Champagne ir pazīstams visā pasaulē, kā arī ekskursijas gida pavadībā piedāvā kombināciju gan tehnisko un vispārēju informāciju. Jums ir iespēja iegādāties šampanieša un vīna piederumus pēc vizītes.

Svarīga informācija:
- Tour ir angļu valodā!
- Ilgums: 10½ stundas
- Tour sākas 08:00 otrdienās, ceturtdienās, sestdienā un svētdienā vasarā. Ziemā tikai otrdienās un piektdienās
- Cena ir iesk. vadīties vizīte Rheims pilsētu un katedrāles, ieejas biļete uz Mumm pagrabos un vīnu degustācija un ieejas biļeti uz Moet & Chandon pagrabiem (vai līdzīgi) ar vīna degustāciju
- Lūdzu, ņemiet vērā, ka pagrabos var būt auksti pat vasarā
- Ceļojums sākas un beidzas PARISCityVISION 2 Rue de Pyramides 75001 Paris


Opening hours
Apr-Okt .: Tour sākas 08:00, otrdienās, ceturtdienās, piektdienās, sestdienā un svētdiena novembris līdz martam: Tour sākas 08:00, otrdienās un piektdienās
Book now
Fantastic:
4.6
– 5

reviews
Refundable tickets Refundable tickets
Refundable up to 48 hours before performance date. A cancellation fee of up to 20% pr. ticket may apply
Duration: 10 hours 30 minutes
Opening hours
Apr-Okt .: Tour sākas 08:00, otrdienās, ceturtdienās, piektdienās, sestdienā un svētdiena novembris līdz martam: Tour sākas 08:00, otrdienās un piektdienās
Norādījumi
Champagne Tasting in Reims
Address
Please be at the PARISCityVISION office no later than 30 min. before departure: 2 Rue de Pyramides 75001 Paris
English helpdesk

+44 20 3870 3444
Need help with your booking? We will gladly answer your questions.