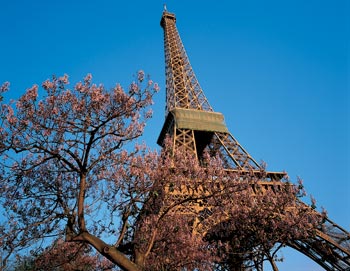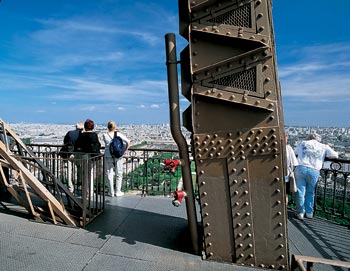 Eiffel Tower: Audio guided tour & cruise - 5 hours
Šī 3 veids ekskursija, "Parīzes Panorāmas Tour", kas dod jums iespēju iepazīt Parīzi, tās vēsturi un lielu ēku no luksusa treneris, no kruīza leju Sēnas un no Eifeļa torņa.
Pirmais solis ir autobusu ekskursija ar audio komentāriem (pieejams 13 valodās incl. Angļu, spāņu, franču, vācu, itāļu, holandiešu), lai jūs varētu dzirdēt vēsturi Parīzē un apbrīnot tās galvenajiem laukumiem, tilti, galvenās ielas un ēkas ,
piemēram: Opera Square, Concorde, Elizejas lauki, Triumfa arka, Trokadero laukuma, Invalides, Pont-Neuf, Bastīlijas laukums un operas, Parīzes Dievmātes katedrāle, Luksemburgas dārzs, Saint-Germain des Pres un Eifeļa tornis .
Autobuss daļa no šī ekskursija beidzas pie pamatnes no Eifeļa torņa, un no šejienes apkalpes būs laipni jums uz klāja vienu no trim trimarāni pieder pie
"Bateaux Parisiens",
uz vienu stundu
kruīza nosaka Sēnas,
otrais daļa no tūres!
Pilnīgi stikls aprīkots ar terasi aiz un ejas visapkārt, šīs laivas ir ideāli veidots, lai atklātu un apbrīnot bagāto pilsētas arhitektūru. Skaidrs un spilgts komentāri kopā ar dziesmu un mūziku Evoking dažādas vietas un laikus, tiek pārraidīta caur atsevišķām aparātus (pieejams arī 13 valodās incl. Angļu, spāņu, franču, vācu, itāļu, holandiešu).
Kruīza ekskursijas arī beidzas pie pamatnes no Eifeļa torņa, kur izlaist līniju un doties tieši uz liftu uz braukt līdz
2.stāvā no Eifeļa torņa,
kas dod jums brīnišķīgu panorāmas skatu uz Parīzi, kas ir galīgs daļa "Paris Panoramic Tour". Ja vēlaties, jūs varat iegādāties biļetes uz 3.stāvā Eifeļa torņa.
Ilgums:
5 stundas. (Atkarībā no tā, cik ilgs laiks jums būs pavadīt pie Eifeļa tornis) Bērniem: 3 līdz 12 gadiem veci.
Atiešanas laiki:
9:00, 12:00 un 14:45. Lūdzu būt sākumpunktam ir vismaz 20 min. Pirms sākt.
Ekskursijas, Kruīza un Eifeļa tornis / Parīze Panorāmas Tūrisma sākas 214, Rue de Rivoli, 75001 Parīze un beidzas pie Eifeļa torņa!
PIEZĪME:
No 1 novembris 2012 līdz 31 marts 2013 šis ceļojums būs atvaļinājumu no PARISCityVISION termināla atrodas 2 Rue de Pyramides 75001 Paris
Book now
Fantastic:
4.2
– 315

reviews
Refundable tickets Refundable tickets
Refundable up to 48 hours before performance date. A cancellation fee of up to 20% pr. ticket may apply
Save time – Skip the line
What's included?
- Skip the line-ticket to the Eiffel Tower.
- A bus tour through Paris.
- A cruise on the Seine.
- An audio guide.
Norādījumi
Sightseeing, Cruise & Eiffel Tower
Address
PARISCityVISION 2 Rue des Pyramides 75001 Paris
English helpdesk

+44 20 3870 3444
Need help with your booking? We will gladly answer your questions.